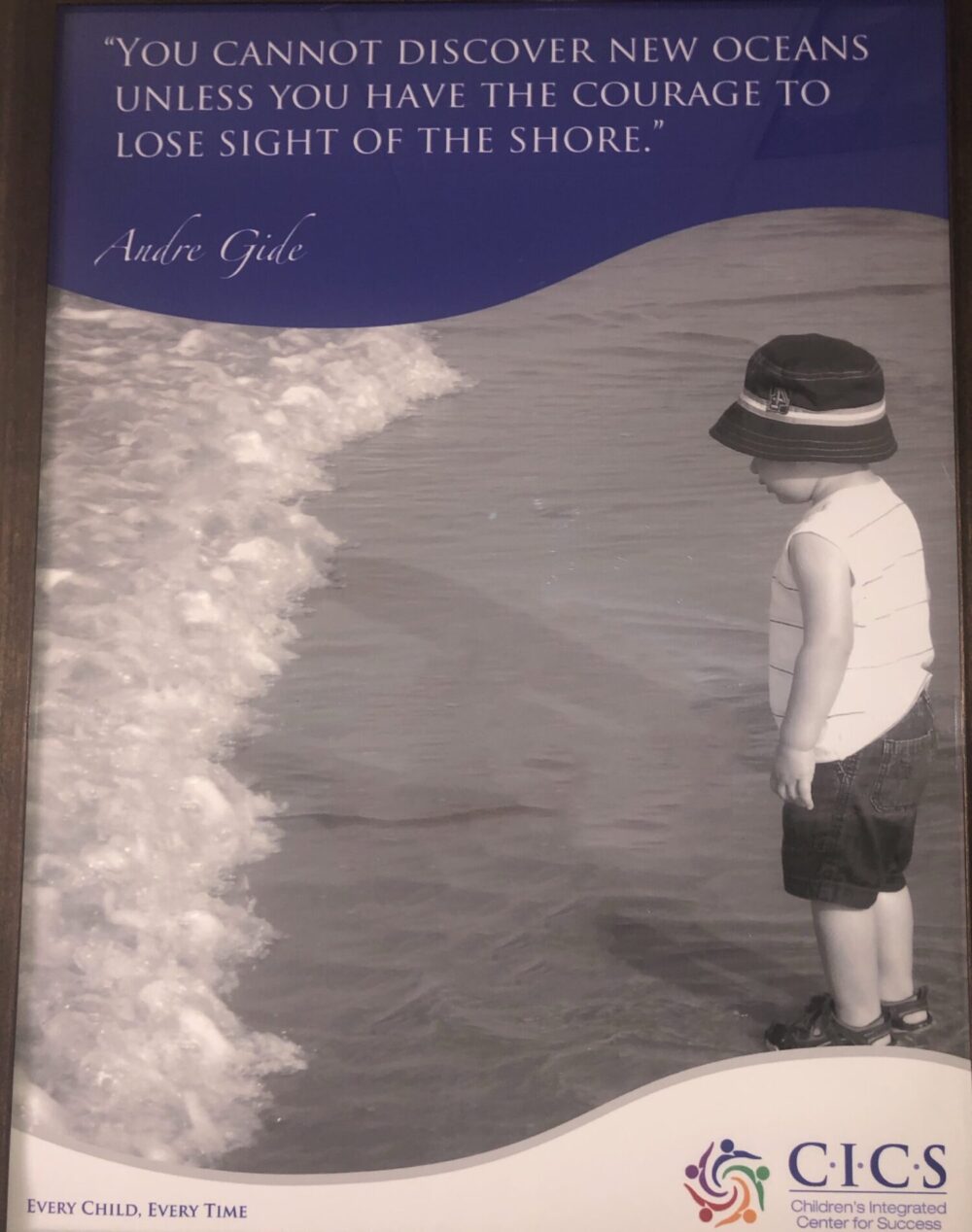 I have the humbling experience of meeting children, parents and families every day who are engaged, committed, and doing everything right to try to create the best quality of life and possibilities for success. They invest hours upon hours in hopes of learning to deal with a myriad of confusing symptoms, behaviors, and advice. They try countless medications, supplements, and alternative therapies to find answers. They work so hard. All the time.
This search for solutions is often a very long and very difficult process. By the time I meet families, many have been looking for help for over 3 years and more than 60% of the children have failed two or more trials of medication and supplements. Many of these families have started to believe that they may never find answers.
These particular stories resonate with me professionally as it is also my personal story. Two days after my daughter, Mary's, birth, I had concern over her struggle to coordinate her tongue. Upon bringing this up, her primary care provider assured me "Don't worry… She's perfect". And she was correct. Mary is perfect. She also has autism. At this point, we've done everything possible and I'm constantly encouraged to keep hope alive for something new. 
Ten years ago, I took matters into my own hands to create this "something new". In 2011, with science pertaining to mental health exploding with new information, I began to think deeply about all the emerging possibilities in these fields. I went back to school to add a Post Master's degree in Primary Care to complement my MSN in Child and Family Psychiatry. I volunteered for trial technology and design experiments, went to conferences, and questioned the validity of the many questions we ask in healthcare.
In 2014, I opened Children's Integrated Center for Success, a small outpatient practice focused on bringing new and emerging science to the children and their families who had been looking for answers like I had done for so long with Mary. With CICS, I imagined utilizing the best that science and technology had to offer in addition to a knowledge of primary care and behavioral health constructs in order to understand each patient in the context of best practice and precision intervention. 
CICS's interaction with a patient and their family is full of data collection. From self reported data, school reported data, qualitative data from art and other nonverbal evaluations, to more complex information gathering such as genetic, cognitive, and performance testing, CICS is able to create a rich understanding of a patient that is powerful in providing immediate help and is predictive of future possible difficulties. I can see why a child struggles in math and not reading, predict why they tune out in certain situations, and explain the horrifying meltdown at the grocery store. With this shared understanding, together all the grown ups around the child can help to prevent the negative downward spiral I so often see internalized by age 10 and or 4th grade. It is both beautiful and inspiring to be able to offer this to children and families, now not later.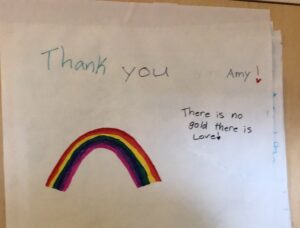 I'm often asked about the challenges we've faced along the way. I'm not going to sugar coat it.. Healthcare as a business is really, really hard! Deciding to bootstrap the practice meant that I had no partner or cover when the economics changed in 2017.  As fewer families had health insurance coverage and struggled to afford services, we were faced with excruciating decisions about care. How many families could we support for free? What could we do when a family suddenly lost insurance and couldn't afford to pay?  How do we continue to grow capacity in the face of demand when the reimbursements keep going down? All the while fighting to maintain our commitment to bring emerging best practices and solutions to families and kids NOW, not 10 years from now. 
I'm so grateful for the CICS team as I reflect on the successes we also experienced in that time frame. We proved our integrated care model as both effective and better than standard of care. We were able to identify key areas for outcome improvement and make them happen. We received national recognition from organizations like the Robert Wood Johnson Foundation and the Ashoka Foundation as well as frequent invitations to speak about our model and outcomes. We were nominated for local business awards. We were featured on numerous TV and radio spots both locally and nationally as experts on child and adolescent mental health. 
Then in January of 2020 came Covid19 and everything changed in what felt like an instant. The good news was we were ready. We had already begun to see patients virtually and were prepared to shift to 100% virtual care. The bad news is no one could possibly be ready for the human suffering of 2020-2021. We saw increased serious mental health symptoms exacerbated by the unknowns, shut downs and isolation. We also saw new onset anxiety and depression in children that were previously stable. Families had increased need for support as they navigated work and school at home and often sickness and quarantine as parents, grandparents, and kids became sick with Covid19. All of this happened at a time when the existing safety networks fell apart. For a period of time there were no acute care beds for kids or adolescents due to shut downs. There were no operating partial hospital programs. It was almost impossible to get care, unless it was related to Covid19. This meant the bulk of anxiety, worry, problem solving and emergency management fell to us "outpatient" folks. 
It was also very challenging as all the rules changed and then kept changing as State after State and in PA, county after county struggled to create COVID19 crisis management plans. Once again we were asked to grow under pressure. Provide more services to more families with no clear understanding of how, when, if there would be payment. These regulatory changes happened monthly, weekly and sometimes daily between federal, state and local mandates. 
Never could I have imagined that the trial by fire of 2020 would lead to the amazing integration of virtual and digital therapeutics that we currently offer. The CICS Team's success at creating new and engaging virtual environments has been so inspiring. We actually closed for real life care on March 3 2020. We pivoted to 100% virtual care in 3 days and never missed an appointment. And in true CICS innovator fashion, we have already started to customize and create our own virtual platform.
There's an old saying that "if you can't beat them, join them". I often think about that as we continue to blaze trails, open doors, unlock mysteries and solve problems with families. Back in 2014, we charted a path that was outside traditional models for outpatient practice. We decided we could be the engine for research, innovation and better care. We resolved to do this. And in every way I can imagine, we have delivered. So in the same spirit of my first blog post invitation in 2017, if this resonates with you, if you believe as we do that the best solutions are when patients and care teams work together, if you believe that innovation is possible outside of big institutions, that science and technology and evidence based practice can revolutionize care always iterating for better… Then come visit everychildeverytime.com where we have created our virtual home and if you're in the neighborhood, come see us in Allentown, PA. 
Amy Edgar, CICS Founder and Nurse Practitioner, APRN, CRNP, FNP-C
Watch Amy's video discussion covering this piece here